Stock Availability: 3-6 weeks
Zhiyun Weebill-S 3-Axis Stabilizer for Mirrorless & DSLR camera
Professional 3-Axis Stabilizer for mainstream mirrorless and DSLR camera & lens combos
Lightweight body and a unique Sling mode, WEEBILL-S brings an effortless shooting experience like never before.
Key Features
Supreme Power, Superior Compatibility
Upgraded 8th Instune algorithm provides high responsiveness
Compact as a Piece of A4 Paper
Upgraded Image Transmission Module: Step into Stride
ViaTouch 2.0: Your Finger-Touch Vision World
Two-in-One Quick Release System
Supreme Power, Superior Compatibility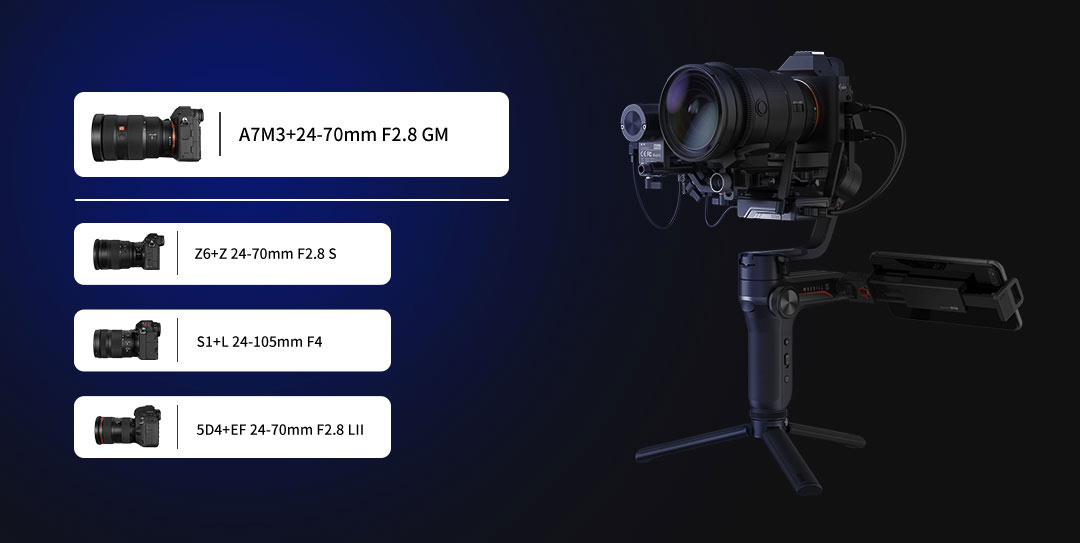 WEEBILL-S comes with new motor units and an upgraded high-precision algorithm, with 300% improvement in motor torque and 50% increase in responsiveness. Combos like Sony A7Ⅲ+FE 24-70mm F2.8 and Canon 5D4+EF 24-70mm F2.8 can be perfectly balanced and stabilized on WEEBILL-S for smooth cinematic shots under different scenarios. Simply mount your camera onto WEEBILL-S and WEEBILL-S can auto tune its power to best adapt to your devices. Be limitless with WEEBILL-S and enjoy creation full heatedly. Buy Zhiyun Weebill-S from UBMS Dubai . We can provide best price for Weebill-S. You can either buy from our Dubai Showroom or order online.
Responsive and Flexible than EVER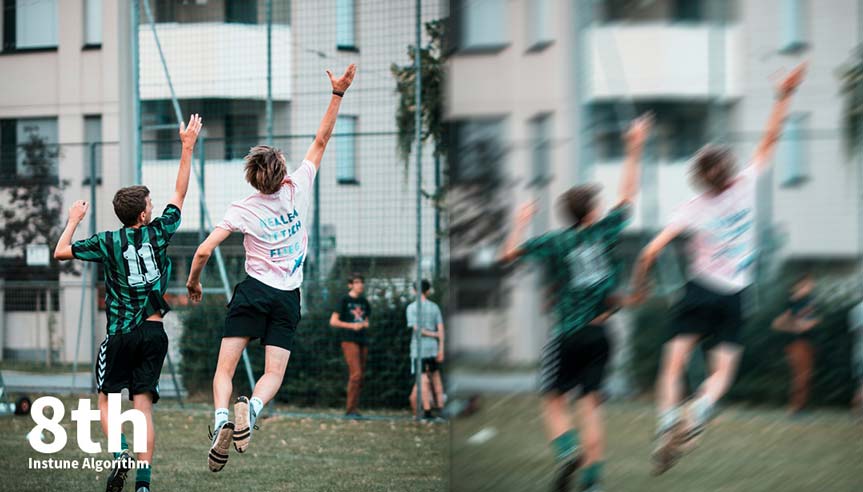 The upgraded 8th Instune algorithm provides high responsiveness and eliminates jittery in fast movement in any environment. Not only that in weebill-s , you can quickly adjust the speed and various parameters of each axis directly through the dial on the handle itself, giving you responsive and flexible control than ever!
Upgraded Image Transmission Module:
Step into Stride
The all-new TransMount Image Transmission Module (accessory) in Weebill-s , in its compact size, can be directly mounted under the quick release plate neatly. With 1080P 30fps highly synchronised transmission (100-meter distance*) featuring LUT, Pseudocolor, Focus peaking, Zebra Stripes and etc, professional monitoring and livestreaming can be easily achieved on a gimbal. (Because of the Wi-Fi frequency band differences in Japan and Israel, the image transmission performance and distance in these areas may be affected when using smartphone as a monitor.) Looking for Weebil-S price , UBMS can provide best price and fast delivery for weebil-s.
ViaTouch 2.0: Your Finger-Touch Vision World
Viatouch: you can turn your phone screen into a professional monitor and multi-functional remote controller.
ViaTouch 2.0 Evolved Intelligence
Besides HD image transmitting, ViaTouch 2.0 seamlessly connects your smartphone, camera and gimbal. Various gimbal and camera settings can be adjusted in real time, like Follow Speed, Aperture, ISO, Shutter Speed and etc. Real-time monitoring and intuitive control are just at fingertips. Weebil-s is available in UBMS Dubai showroom. *Requires TransMount Image Transmission Module.
SmartFollow 2.0
SmartFollow 2.0 now allows precise object tracking with no need of balancing your phone onto a camera or gimbal. Simply box the wanted object via phone screen and let the gimbal and camera do the rest. SmartFollow 2.0 empowers you to work with super flexibility either you work alone or in a team.
Sync Motion
WEEBILL-S introduces Sync Motion, a motion sensor control system based on APP. When coupled with image transmission module, it allows real-time monitoring and synchronous motion control at the same time, giving you an immersive FPV control experience like never before.
Modular Design
With full set of TransMount Image Transmission System (Transmitter+Receiver), WEEBILL-S provides professional monitor solutions for every filmmaker or even a camera crew, achieving highly consistent teamwork and effective workflow at ease.
TransMount
Image Transmission Receiver
When mounted with image transmission receiver and transmitter, up to 3 devices can be connected to your stabilizer, including not only smartphones and iPad, but also professional monitors. From now on, a professional camera crew is on your hands.
Wireless Remote Controller
The all-new remote controller featuring a built-in motion sensor module allows ultra-high precision motion-sensing control and parameter settings in real time. *Accessory sold separately. The controller cannot work independently. It works only with WEEBILL-S and TransMount Image Transmission Module (Transmitter and Receiver)
LiveStream Anywhere
Supporting image transmission connection on three devices at a time, whether with your smartphones, tablets or general monitors, TransMount Image Transmission Package offers a cost-saving and flexible solution for livestreaming anytime anywhere.
Instant Gimbal Settings
The all-inclusive intuitive OLED display can show various adjustable parameters like motor strength, follow speed, smoothness, deadband, key customization and etc, all of which can be directly controlled via the handle without having to enter the App. Shop WEEBILL-S in Dubai from UBMS . We can provide best price for WEEBILL-S .
More Ways to Create
With six creative shooting modes, WEEBILL-S provides endless possibilities for your shooting.
Two-in-One Quick Release System
WEEBILL-S adopts the popular two-in-one quick release plates (Manfrotto/Arca-Swiss), allowing easy setup and fast transition between equipment without re-balancing.
Number of axes: 3-axis (Pitch, Roll, Yaw)
Rotation range: Yaw (pan): 360°
Pitch (tilt): 314° (-132 to 182°)
Roll: 314° (-67 to 247°)
Battery type: 2x18650 (custom Zhiyun designs)
Battery capacity: 2600mAh
Battery runtime: 12-14 hours
Mounting points: 3x 1/4-20" female
Dimensions: 11.81 x 7.48 x 5.51" (30 x 19 x 14cm)
Weight: 2.04lb (0.926kg)
1x WeeBill-S Stabilizer
1x Quick Release Plate
1x Tripod
2x 18650 Li-ion Battery
1x 18650 Battery Charger
1x Camera Backing Base
3x 1/4-20 Screw
1x ZW-Micro-002 Camera Control Cable
1x ZW-Mini-002 Camera Control Cable
1x LN-MBUC-B01 Camera Control Cable
1x ZW-Multi-002 Camera Control Cable
1x Type-C USB Firmware Upgrade Cable
1x Quick Start Guide
1x Storage Case